Wedding Catering Melbourne
Congratulations on your wedding. Everyone has a different idea about what they want for their wedding catering, so our wedding catering options have lots to offer. You may want an informal "party atmosphere" type of wedding catering, or a more formal traditional style of catered wedding reception. Whatever type of wedding catering that you want, Melbourne's Silva Service Wedding Catering can assist you to put together an affordable menu and catering service style that will top off your wedding and give you and your guests that night to remember.
On Site Wedding Catering Melbourne
Based in Melbourne, Silva Service Wedding Catering can provide catering to just about any suburb or area in the Melbourne area and beyond to regional Victoria. Finding a wedding caterer that can give you the service and flexibility that you want is as easy as calling or emailing us.
Melbourne Wedding Catering Services
We offer a full range of wedding catering services from finger food and appetisers, to desserts and more. If you are like most people who have been to a standard wedding reception where everyone leaves hungry – after what must have been a ridiculously high cost, then you should consider our spit roast catering options. Full of variety, and a plentiful banquet that everyone loves, this style of wedding catering is sure to keep all of your guests happy.  For super-relaxed and chilled out wedding catering, what about a gourmet BBQ?  The perfect wedding catering for a retro and fun day that everyone will love.  Our catering services are also fully licensed to supply drinks & beverages and so we can put together a complete wedding catering package for you.
Affordable Wedding Catering In Melbourne
If you are having troubles cutting down that wedding invitation list to fit your wedding reception into your budget, why not consider adjusting your wedding reception so that you can invite all of your loved ones, family and friends. We can tailor a wedding catering service to suit your needs and your budget, and we are not tied into the limited choices that most wedding reception centres have. And you must be tired of mentioning the word "wedding" and magically seeing prices double or triple – we guarantee that we will not do that, and offer the same pricing to everyone.
Contact Us for a quote on your wedding catering, or to discuss your options. We are always more than happy to chat about your wedding plans and work out what best suits you. We know that it is YOUR wedding reception and we will arrange the catering to your tastes.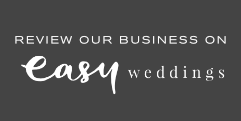 Spit Roast Catering

Spit Roast Wedding Catering

Spit Roast Catering is our specialty. When you want a nice & relaxed atmosphere at your wedding reception, but don't want to compromise on the food.  A delicious spit roast is crowd pleaser, with variety galour, and you can be sure your guests won't go home hungry!

Buffet Catering

Buffet Wedding Catering

A delicious wedding banquet catering all of your favourite dishes.  We'll provide everything, including serving staff & serving equipment – we do all the work.

BBQ Catering

BBQ Wedding Catering

For the most chilled out and relaxed wedding catering.  What could be better than gourmet BBQ catering?  You can pick and choose the menu, and have a qualified chef at your reception to cook everything to perfection.

Finger Food Catering

Cocktail Wedding Catering

Either a pre-dinner appetiser service or a complete 'cocktail style'  finger food wedding catering service at your reception. We have the perfect selection for you.

Drink & Beverage Catering

Drink & Beverage Wedding Catering

Fully licensed drink and beverage catering. Soft drinks, beers, wines, and spirits available.  Our licence covers all of Melbourne and Victoria.  We even have DIY option available so you can supply your own alcohol.

Dessert Catering

Dessert Wedding Catering

To finish off your perfect wedding catering we have the perfect range of delicious desserts.  Or if you prefer we can cut & serve your own wedding cake instead.